Here's what Clients have to say about Marla
"When the people you make appointments to see evolve into people you just want to see. Love this little cupcake. She works wonders with a hairdryer and she's s gem of a person. Fun to see you at the yard @marlacollis!"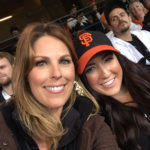 Amy Gutierrez
Emmy winning reporter covering the SF Giants on CSN Bay Area
"I was lucky enough to have Marla do the hair and make up for me and my bridal party at my wedding this year. I don't think I could have found a better person for so many reasons. It is such a stressful time and she takes her job seriously and makes sure you absolutely love how you look. After having my trial with her, I had no doubts because she really listened to what I wanted and made me look like the best version of myself. I felt so great at my wedding and it really was thanks to Marla. Despite tears, wind and dancing, my look stayed perfectly until the end of the night. Now I just need to find more excuses to use her! "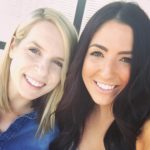 Jenny Hughes
School Teacher, Santa Rosa CA
"By the way, thank you for everything!! You did such a great job! I was thrilled with how everything turned out"
Stephanie Coventry
School Teacher, Santa Rosa CA